Library Leadership
Interim Dean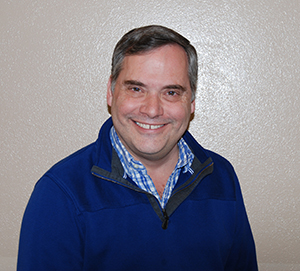 Welcome! Bienvenidos!
As I step into my role as Interim Dean of the College of University Libraries & Learning Sciences this spring, we remain in the midst of a pandemic that has changed how we teach our classes and offer our services. Our OILS classes were already almost all virtual, but are now 100% online. Our libraries remain committed to supporting UNM students, faculty, and staff through robust online resources and services and onsite safe and comfortable study spaces with computing, scanning, printing, physical collections access, and assistance. The hours our buildings are open will continue to evolve in response to changes in public health and safety guidelines and orders (see library hours for the most up-to-date information). Our UNM Press continues to produce high quality scholarly books.
What has not changed is our commitment to excellence in education and scholarship. My pledge to our students, faculty, and staff is that we will continue to be essential partners in your learning and research. My specific strategic priorities are:
Advance social justice;
Foster diversity, equity, and inclusion;
Enhance communication;
Transform spaces, including the South Campus Repository, Graduate Commons, Parish Library services space, reflection space, and Adobe Creative Commons;
Build distinctive Native American collections and services and continue to enrich our distinctive Latin American collections.
Promote Open Education Resources.
Please feel free to reach out to me with any questions or concerns.
Mark Emmons
Interim Dean
College of University Libraries & Learning Sciences
University of New Mexico
Biography
Mark Emmons (he, him, his) is the Interim Dean and a professor in the College of University Libraries & Learning Sciences at the University of New Mexico. Dr. Emmons leads and manages the College of University Libraries & Learning Sciences, which includes University Libraries, the Organization, Information & Learning Sciences program, and the University of New Mexico Press.
University Libraries supports supports students, faculty, staff, and our communities by providing expertise, instruction, services, spaces, and collections that advance scholarship, teaching, and intellectual discovery. The UL includes Access Services, the Center for Southwest Research & Special Collections, Collections, Digital Initiatives & Scholarly Communications, Discovery & Web Services, Instruction & Outreach, Research Data Services, and Technical Services.
The Organization, Information & Learning Sciences (OILS) program offers undergraduate, masters, and doctoral degrees to individuals interested in improving the learning experiences of adults in organizations through the application of instructional practices and organizational technologies that advance individual, group, and organizational learning. Professor Emmons teaches leadership and qualitative research in the OILS doctoral program.
The UNM Press ranks within the top third of publishing houses in the Association of University Presses (AUP). With over 1,200 titles currently in print and as a distributor for local and regional publishers, the Press enhances the scholarly reputation and worldwide visibility of the university, producing scholarly books in the areas of fine arts, Western history, Latin American studies, literature, poetry, environmental studies, archaeology, anthropology, and natural history, as well as books of general interest and significance for New Mexico and the Southwest.
Dr. Emmons has over thirty years of professional experience as an academic librarian, working at Occidental College before accepting a faculty position at UNM. He earned his Bachelor of Arts in Communication Studies and his Master of Library Science at the University of California, Los Angeles, and his Doctor of Education at the University of New Mexico.
Professor Emmons is the author of the book Film and Television: A Guide to the Reference Literature and has published extensively about film resources, information literacy and library instruction, and the value of the academic library. He is an active member of the American Library Association and the Association of College & Research Libraries.