Library Leadership
Dean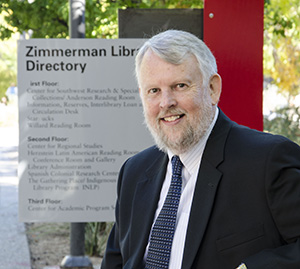 Richard Clement is the dean of College of University Libraries & Learning Sciences which encompasses the University Libraries system, the UNM Press and the Organizational, Information and Learning Sciences Program.
Before coming to UNM, he served as dean at Utah State University from 2008 to 2014. At USU he transformed library services to provide digital content to six campuses and numerous centers across the state. At the same time, he has insured the preservation of the unique and rare materials that constitute the collective cultural heritage. Clement has devoted his energies to balancing the digital transformation that is changing libraries and universities with the traditional values of preserving the diverse cultural heritage for all citizens and all time. Previous to USU, Clement was head of the department of special collections at the University of Kansas, where he also taught a course in the History of the Book as a courtesy professor of English.
He is an active member of many state, national and international library organizations.
---
Senior Associate Dean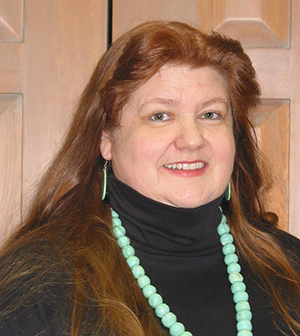 Frances C. Wilkinson the senior associate dean of University Libraries and a professor of librarianship. She has over twenty years of professional academic library experience and she is responsible for administrative services (including assessment, budget and finance, facilities, information technology, marketing, and human resources) and technical services. She is also the administrative director of the Organization, Information & Learning Sciences program since 2012.
She received her Bachelor of Arts with distinction, her Master of Public Administration, and her Doctor of Education in Educational Leadership from The University of New Mexico. She received her Master of Library Science from the University of Arizona. She is very active on UNM faculty senate committees, currently serving as chair or a member of several. In addition, she serves as a mediator for the UNM Ombuds/Dispute Resolution Services.
She teaches graduate courses and serves as a faculty advisor in the Organization, Information and Learning Sciences program. Her research and consulting interests include leadership, organizational development, qualitative research, competitive procurement, disaster preparedness and recovery, acquisitions, and computer ergonomics.
Associate Dean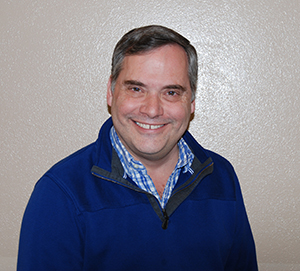 Mark Emmons is the associate dean for public services and a professor of librarianship at The University of New Mexico. He is responsible for access services, interlibary loan, reference, instruction, collections, and research data services.
Emmons has over twenty years of professional experience as an academic librarian, working at Occidental College before accepting a faculty position at UNM. He received his Bachelor of Arts in Communication Studies and his Master of Library Science at the University of California, Los Angeles, and his Doctor of Education at the University of New Mexico.
Emmons is the author of the book Film and Television: A Guide to the Reference Literature and has published extensively about film resources, information literacy and library instruction, and the value of the academic library. He is an active member of the American Library Association and the Association of College & Research Libraries. He has served as a senator for the UNM Faculty Senate and as a member of numerous committees. He also serves as a mediator for the UNM Ombuds/Dispute Resolution Services.